TV Recycling
Should You Dispose Of An Old Or Broken TV In The Trash?
No, it would be best if you never disposed of an old television in the trash. Moreover, the garbage collectors do not even pick them up from the trash. Hence, do not. This is because TVs contain chemicals that require safe disposal through safe methods.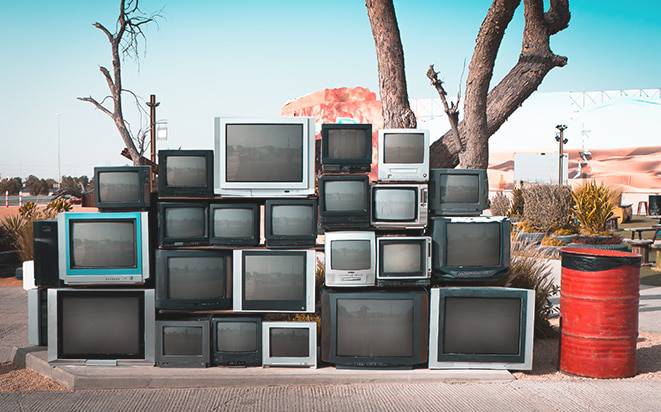 How Should You Get Rid Of An Old Or Broken TV?
Donation
You always have an option to donate your television. Several charities out there accept working TVs or those that still have some chance to work. For donation, you'll have to drop it off by yourself.
Returning to the manufacturer
You can return the old or broken TV to its manufacturer. Usually, the companies offer to take back the old or broken TVs to recycle or refurbish them. You can contact the manufacturer to know whether or not your product is eligible for the offer.
Giving to a recycling center
Another option is to hand it over to a recycling center. Many recycling centers even offer a pick-up service depending on the area you are in.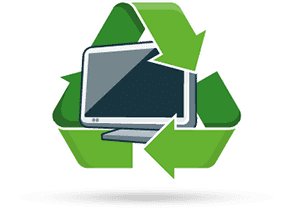 Recycle with Us Today
Bellflower Recycling Center is located at 17326 Woodruff Ave, Bellflower, CA 90706, United States.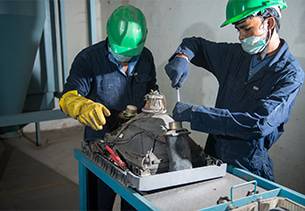 Importance Of Recycling A TV
Recycling televisions can help recover precious materials that can be easily reused. These materials include metals, plastic, glass, etc. Recovering allows for reducing energy and the cost of resources required to manufacture new products.
Recycle To Protect The Environment!
Call Now to speak with one of our e-Waste recycling experts.

Call Now

562-804-7270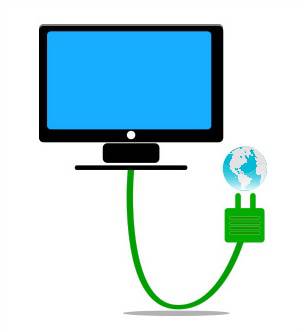 How Should You Dispose Of Old Televisions, And Why?
The issue of how to dispose of unwanted or old televisions is not anything new. In fact, it has been prevalent for the last several decades. People use more electronics nowadays than they did previously. An increased rate in the purchase of electronic devices has automatically led to increased production of e-waste now.
Please know that disposing of any televisions with regular garbage is strictly illegal in some parts of the US. Therefore, if you feel that your TVs are obsolete, you must look for an organization that offers recycling in an organized manner.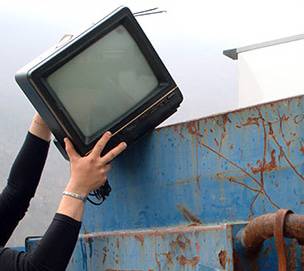 How Is Recycling Televisions Good For You?
Recycling television waste is mandatory to conserve resources and save space that landfills cover. The release of toxic and harmful poisons in the air is reduced, and marine life enhances when plastic is not thrown away into the sea. However, as we are a part of this environment, we should not forget that all the toxic material coming out of electronics, including TVs, will harm us. These toxins from e-waste are partially responsible for deadly diseases in humans and animals.
Want to Dispose of your Old or Broken TV? Visit Us or Call Today!
Bellflower Recycling Center is located at 17326 Woodruff Ave, Bellflower, CA 90706, United States.

Call Now

562-804-7270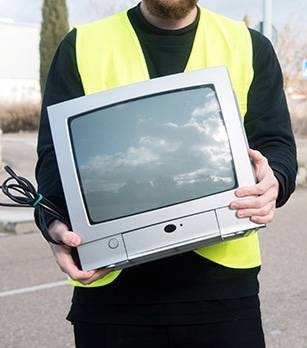 Televisions have many recyclable elements, for instance, plastic, glass, and metals. These materials may be obsolete to consumers, but they can be used to manufacture other electronics. However, in many cases, they are thrown away in ways that are detrimental to the environment.
You can help by giving your old televisions to recycling centers. It serves many practical purposes, like protecting the environment. For example, TV recycling will prevent harmful electronic waste from reaching landfills. Also, providing recovered parts from broken TVs to manufacturers can help them manufacture new products.
At Bellflower recycling, we have the solution for disposing of your obsolete TVs. We offer reasonable rates for your television waste.
Our primary goal is to build a better future for our people and the Earth.
If you have any questions about disposal, recycling, and reuse, we will answer them as soon as possible. We provide recycling services for TVs. So, feel free to contact us to start your recycling journey with us.